What is Neuroengineering?
Neuroengineering is a highly interdisciplinary endeavor aimed at understanding computations within the brain and the processes controlled by these computations, and then leveraging this understanding for a multitude of industrial and medical applications. Neuroengineering draws on expertise from many disciplines including neuroscience, mathematics, physics, biomedical engineering and computer sciences.
Drexel Neuroengineering is a cross-campus effort, spearheaded by the Drexel University School of Biomedical Engineering, Science and Health Systems and College of Medicine , to educate the next generation of interdisciplinary brain scientists and bioengineers, by creating teams of students with a shared common language and similar quantitative bases and frameworks, even though each one originates from different original disciplines of expertise.
Research Areas
The faculty research interests include: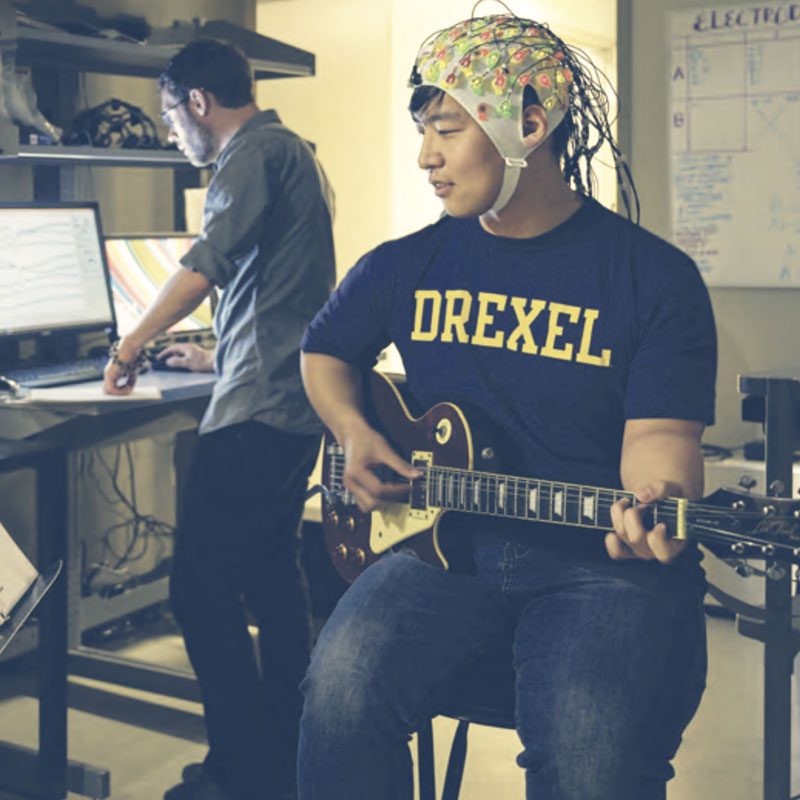 Is Neuroengineering for you? Neuroengineering is an effective launching pad for many careers such as an academic career in a wide variety of disciplines; and careers in industry such as robotics, prosthetics, brain-machine interfaces and machine learning. Neuroengineering is for anyone who is interested in understanding how brains work and the multi-faceted applications this understanding brings.
How to prepare for a graduate education in Neuroengineering? The ideal candidate will have:
1) strong quantitative training through coursework in mathematics and computer sciences,
2) some exposure to engineering, and
3) some exposure to neuroscience.
However, since Neuroengineering is highly interdisciplinary, a grounding in many different STEM disciplines is a good starting point for Neuroengineering.
Plans of Study
In keeping with this understanding of Neuroengineering breadth and needs there are currently two routes into Neuroengineering concentrations across the campus: